How long has it been since you sent a real postcard?
Now you can do just that by choosing a photo from your smartphone and turning it into a real postcard to send to anyone you want, anywhere in the world!
No stamps or mailboxes needed;
A printed memento, of a real experience;
Send your postcards whenever you want and from wherever you want.
Follow these 4 easy steps and create your postcard!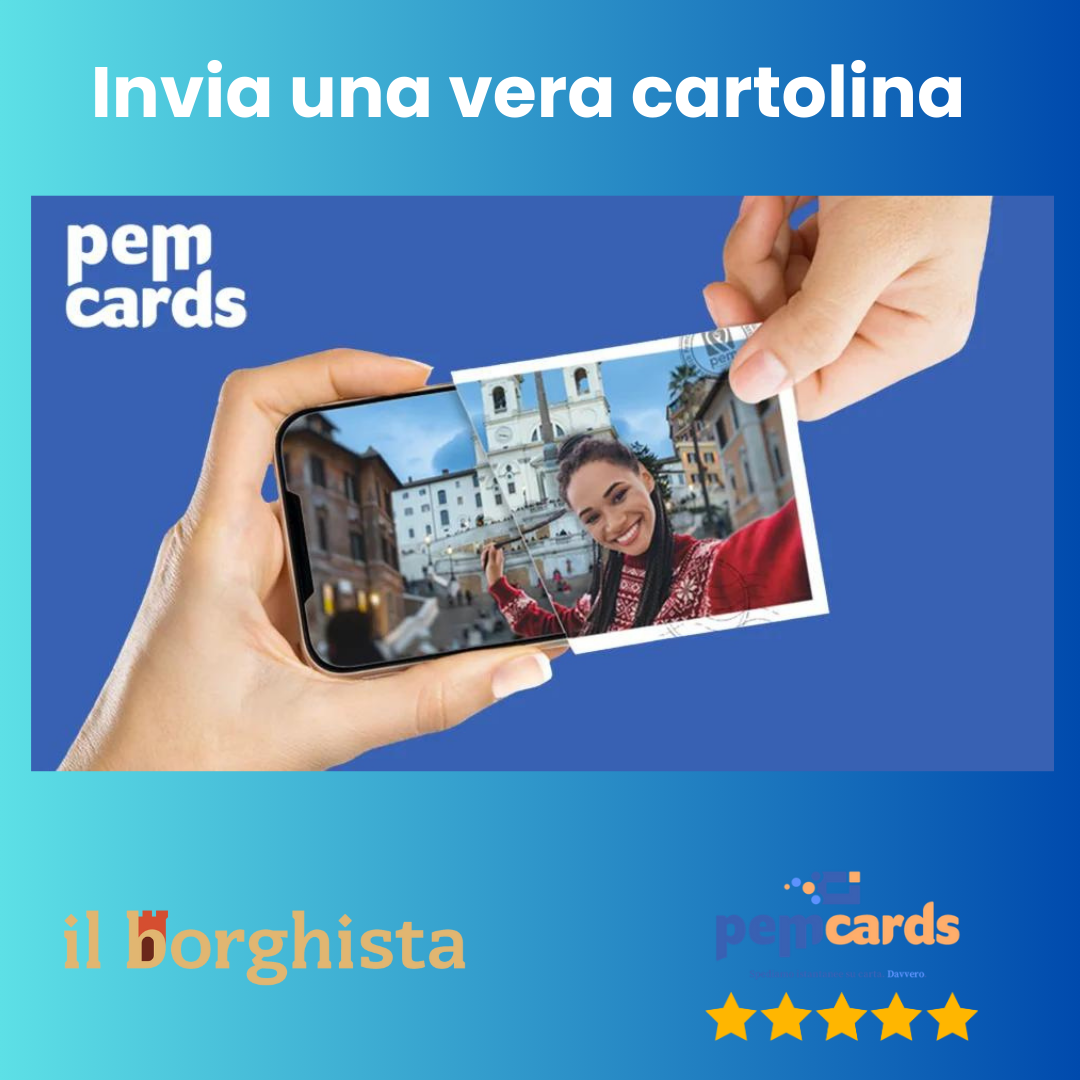 UPLOAD YOUR PHOTO
With one click, the solution asks for the origin of the image to be uploaded:
– Gallery;
– Camera;
– Other folders;
Once selected, you can insert frames, zoom, rotate and other editing actions.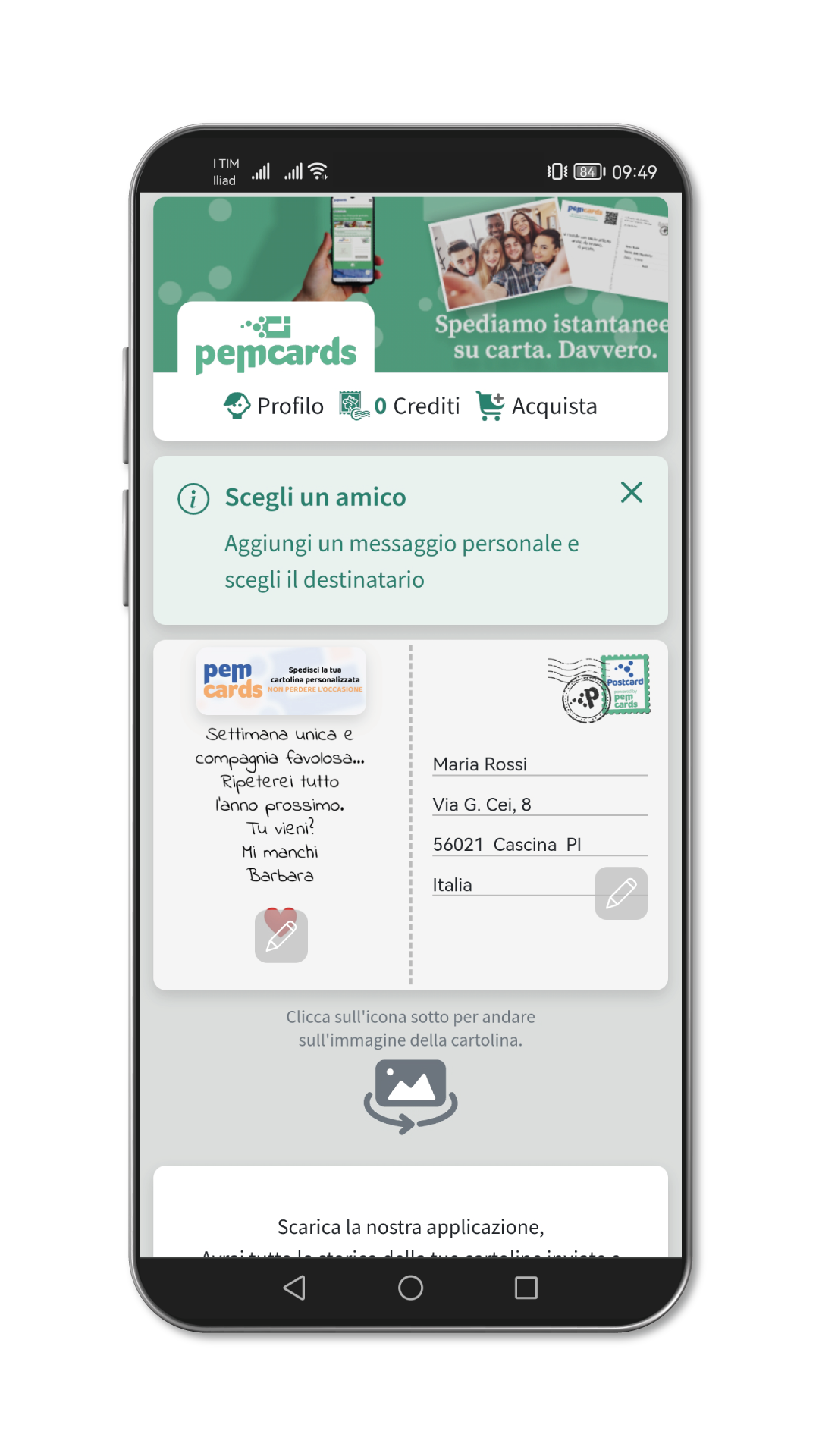 INSERT MESSAGE AND ADDRESS
Double-click to open the keyboard and write your message (you can add a signature or draw a picture)
Finally, enter the name in the first line and the address in the second (the service uses Google Maps, which will help you find the address).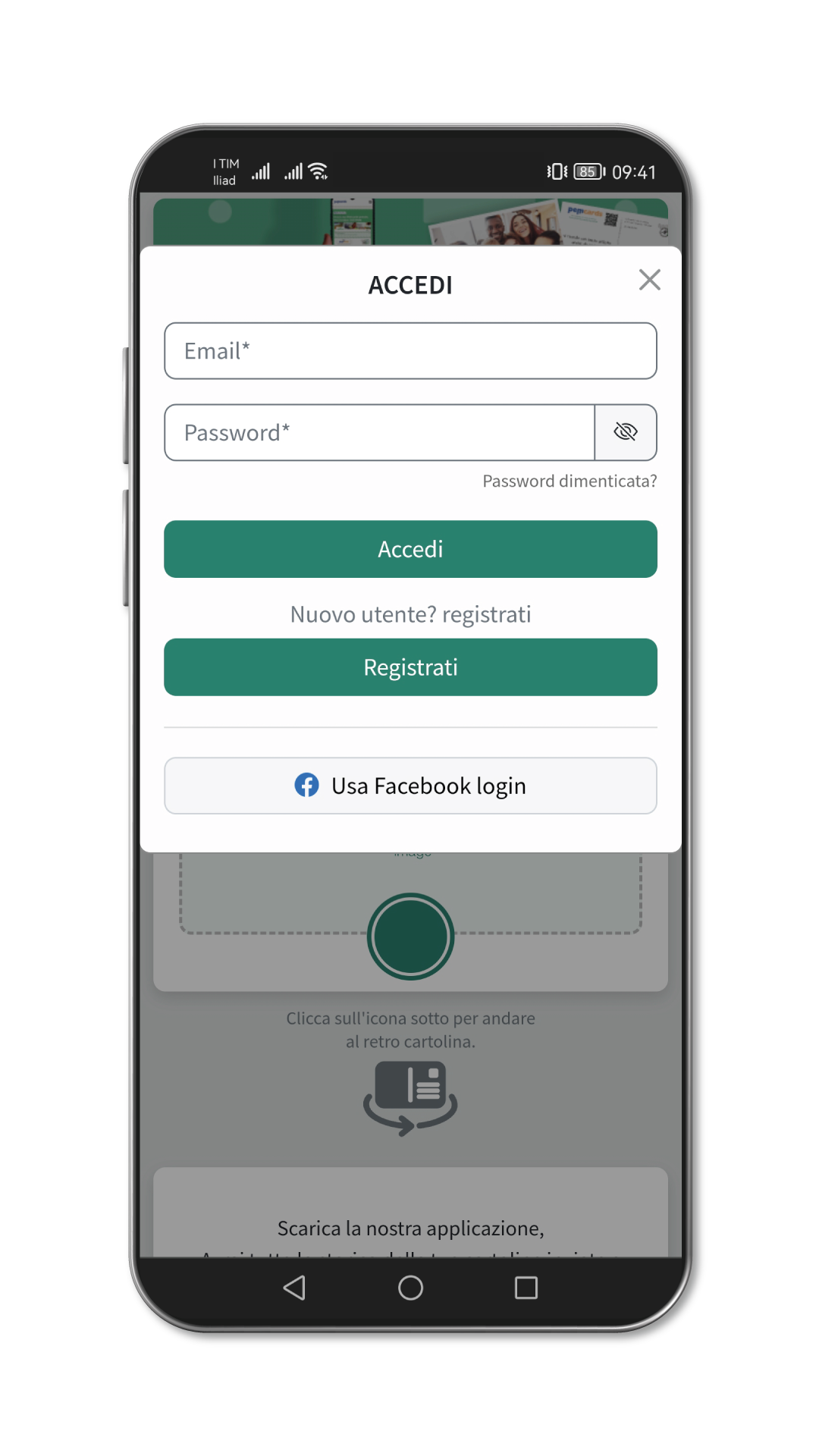 REGISTER
To be able to send the postcard, you will need to create your own account.
You can use your email or log in via your Facebook account.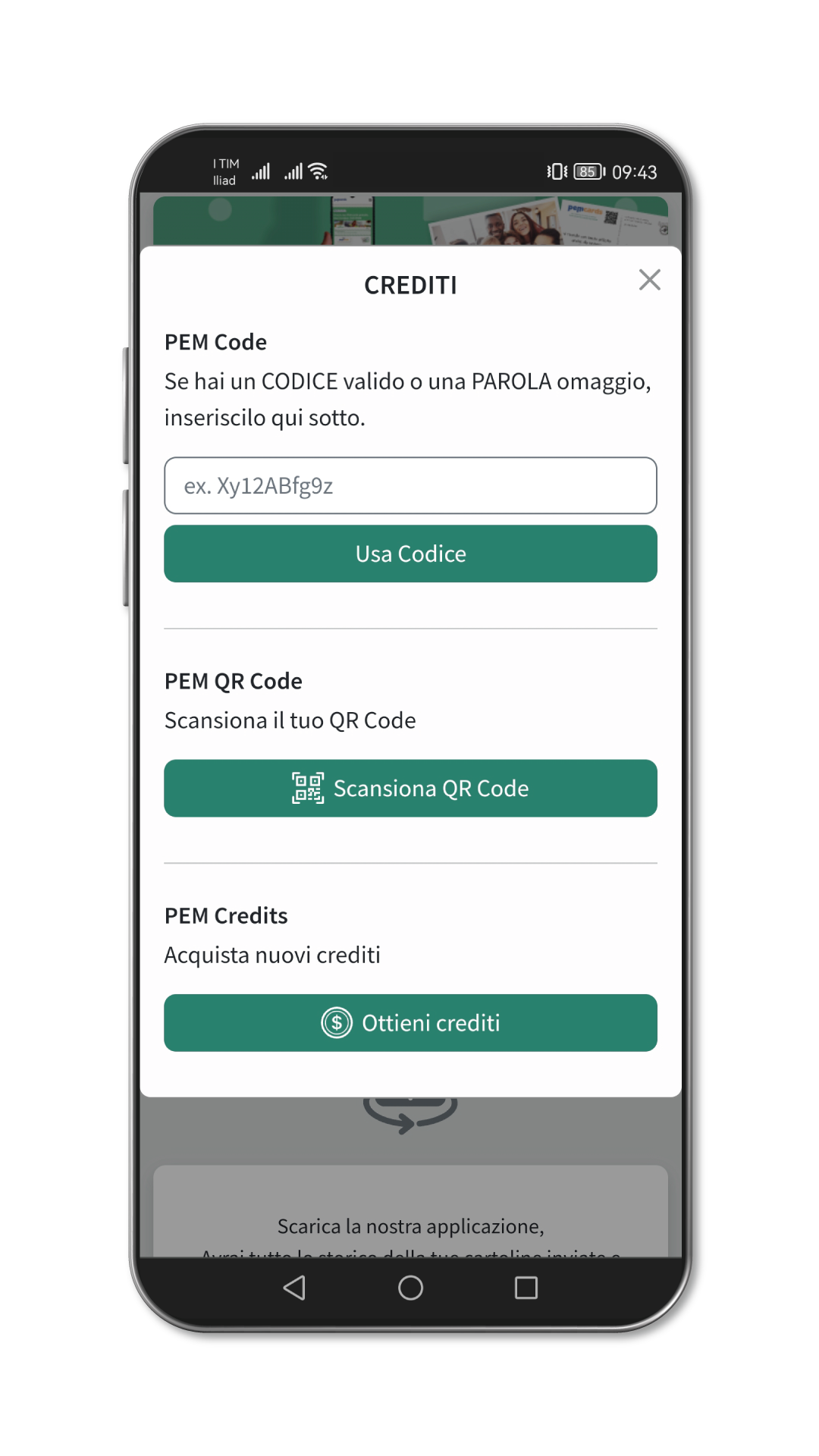 ENTER PEMCREDIT AND SEND
Each credit is equivalent to printing and sending one postcard. Once entered, you can send your postcard to your loved ones.